Bose® IE2 audio headphones
A new standard of audio quality for greater musical detail
Advanced design, durable materials for lasting quality
StayHear™ tips for greater stability during exercise and other activities
Hours of comfortable on-the-go listening
Protective carrying case included
Bose® IE2 audio headphones set a new standard for sound reproduction that conventional earbuds can't match. Re-engineered from the inside out, they feature an enhanced acoustic design that helps music sound smoother and more natural. And our new construction provides a more secure fit and improved durability.

More natural sound
IE2 headphones reproduce music with more range and realism than most typical earbuds. A modified port design, in concert with our proprietary TriPort® acoustic headphone structure results in a richer audio performance,

with more natural-sounding lows. IE2 headphones also deliver more clarity, even at louder volume levels, and an overall presence you'd expect from much larger headphones.

Designed to stay put while you move
Proprietary StayHear™ silicone tips offer greater in-ear stability during exercise and other active sports.

Advanced materials and design allow the tips to nestle inside the bowl of the ear while also naturally conforming to the ear's upper ridge. The tips come in three sizes to fit listeners comfortably for hours on end.

▲ MP3P가 제품에 포함되어 있는것은 아닙니다.
StayHear tips also are designed to remain more securely on the headphone itself. Overall, they provide a better on-the-go listening experience.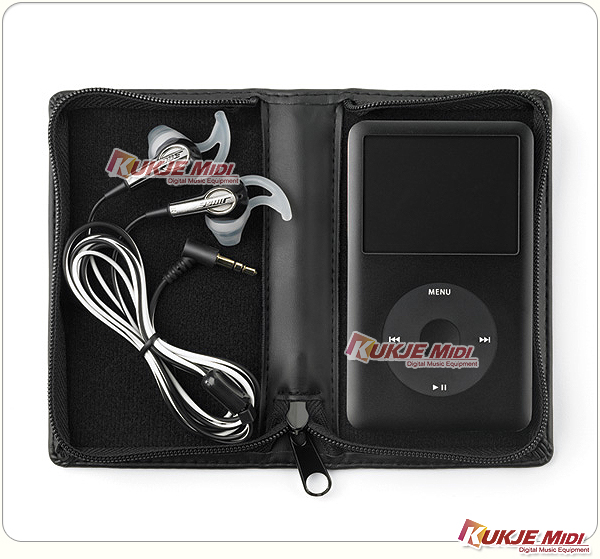 ▲ MP3P가 제품에 포함되어 있는것은 아닙니다.
More durability
IE2 headphones are sturdier than ever, thanks to advanced materials, construction and manufacturing techniques?all adding up to more lasting quality for you.

▲ MP3P가 제품에 포함되어 있는것은 아닙니다.
Each pair undergoes rigorous testing to meet Bose standards for performance and durability.

Versatility and convenience
Bose® IE2 headphones are engineered specifically for listening with MP3 players, laptops and portable CD players. The cable's angled plug fits directly into sources with recessed headphone jacks.
Also included: a sleek, protective carrying case with room for a portable MP3 player, plus original-style tips in three sizes.

Included Item

Features
Greater in-ear stability from proprietary StayHear™ ear tips that nestle inside the bowl of the ear while naturally conforming to the ear's upper ridge.

Enhanced acoustic design incorporating a new port to help music sound smoother and more natural.
TriPort® acoustic headphone structure, available only from Bose, produces tonally balanced audio with deep low notes from small, in-ear headphones.
Reliable cable construction enhances flexibility and durability to better withstand the rigors of everyday use.
S, M and L removable silicone tips, in original and StayHear styles, for an adjustable, personal fit.
Angled plug for extensive compatibility with most MP3 players, including most iPod® models, as well as laptops and portable CD and DVD players.

Protective carrying case for storing headphones and a portable MP3 player.

Headphones (one side, with StayHear™ tip)

- 1.3'H x 1.02'W x .59'D ( 3.3 cm x 2.59 cm x 1.5 cm )
Cable length from earbud to headphone plug

- 45.25 in (115 cm)

Weight with cables and StayHear tips

- .65 oz (18.5 g)